"There are thirty-two ways to write a story, and I've used every one, but there is only one plot – things are not as they seem." ― Jim Thompson
1. Parliament decides on State Conversion to Union Territory
In a case related to Article 370 abrogation, a petition was filed challenging the validity of Union's decision of constituting a Delimitation Commission for the Union Territory of Jammu and Kashmir under provisions of the Delimitation Act, 2002 and the exercise of delimitation undertaken by the Commission.
The Supreme Court, however, ruled that the Parliament has the power to create a Union Territory out of a State, according to Article 3 of the Constitution. Justices Sanjay Kishan Kaul and Abhay S Oka noted that Article 3 provides for the formation of new States and alteration of existing State boundaries, areas, and names. Furthermore, the Court clarified that the term "State" includes "Union Territory" as per Explanation I of Article 3.
2. AI and Law
Debanjan Mandal, partner at Fox Mandal & Co, which was established in 1896, shared his thoughts on various topics.  Although, it is a sales pitch, but Mandal shares some interesting perspectives.  Here is how AI can impact the practice of law.
Although I am all for Artificial Intelligence, one thing that we can all agree on is it can aid the process and make it easier, but can never replace the lawyer. My answer to this is simple. AI works on algorithms and data available to it, but what about questions where there is no data available? If a problem that has never arisen is posed in front of a machine which essentially works only on rules and commands fed to it, how will it tackle such a situation? In contrast, the creativity and adaptability of the human mind is infinite. Did humans lose jobs when calculators were invented? For us humans, we use our prior experience and decision-making skills to analyze and solve issues. Our emotions and instinct play a huge role in courts and legal matters. Thus, I believe that AI is one the most interesting and highly useful tools that humans have built till date, but however advanced it is, it cannot replace a human lawyer. Rather, it can assist a lawyer in eliminating errors and expediting the procedure.
Whether it is Contracts, litigation prep, or legal research, artificial intelligence will replace a lot of human intervention going forward.  Read this for example.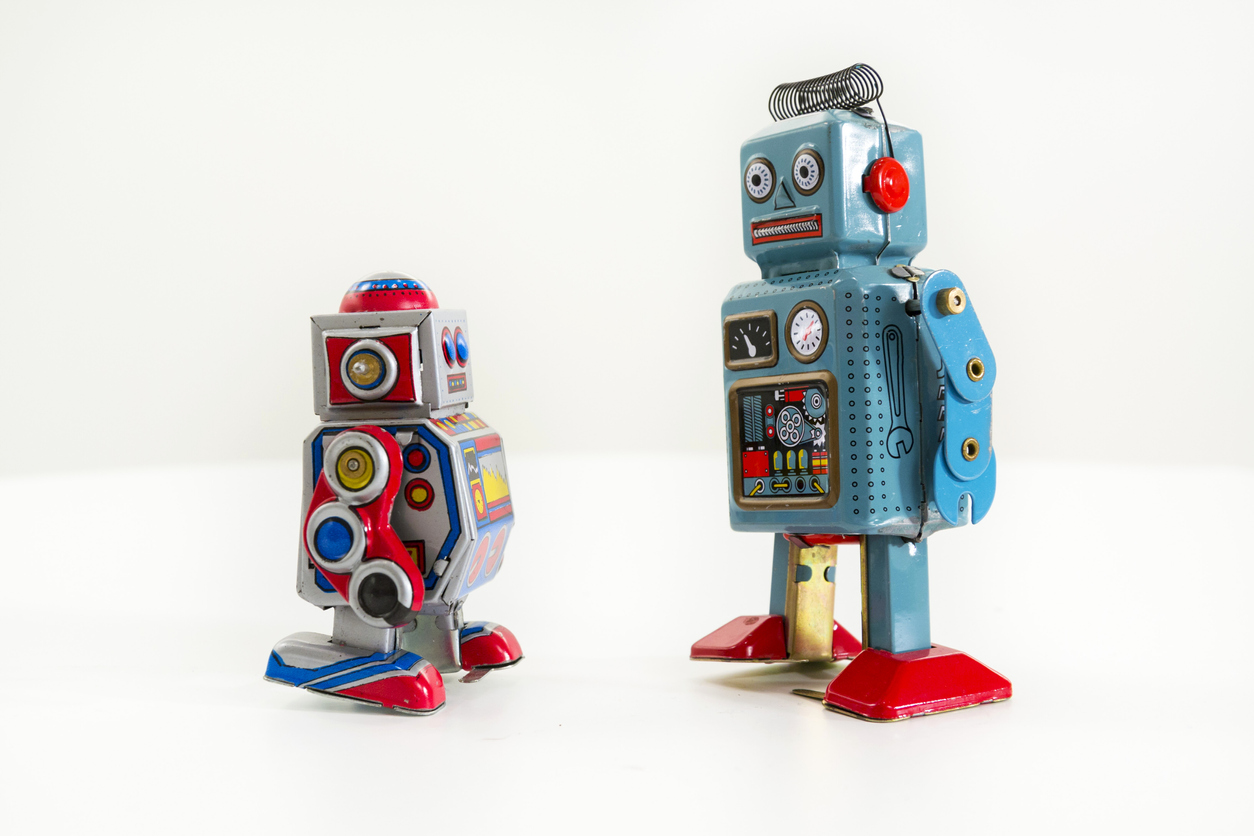 And this.
In fact, there could be a parallel world where AI could predict and even provide judgments based on the rules, laws, provisions and case history for many of the cases pending in the courts.  That could serve two purposes:
enable courts to hand over certain areas like business or corruption cases, traffic law related cases to AI legal assistance and close thousands of pending cases
the judgments from the parallel AI tools can share judgments on many major cases (based on laws, case history and legal documentation) and clearly showcase the bias and prejudice at play in the judgments ruled by the courts.
So be prepared for a new world.
3. New Payment Aggregators
This is not a strictly law related news article, but I want to share as it is important from financial perspective.
The Reserve Bank of India has granted 32 in-principle authorizations to existing payment aggregators, or PAs, to operate as online payment aggregators and provide payment-related services to merchants. Guidelines governing PAs were issued in March 2020, with rules for online payment aggregators added in March 2021. Firms were required to submit their applications to the RBI by September 2022.
4. Ram Setu Hearing
The Supreme Court on Thursday agreed to hear a petition filed by BJP leader Subramanian Swamy, seeking a direction from the Central government to declare the Ram Setu as a national heritage monument. On January 19, the top court of the country had asked Swamy to approach the Centre regarding his demand, and granted him the liberty to come back to the Apex Court if he was not satisfied with the outcome. Swamy returned to the court on Thursday and presented his prayer to a Bench headed by Chief Justice of India D.Y. Chandrachud. The CJI stated that the Apex Court would consider this petition, once the Constitution Bench matters were concluded. A five-Judge Constitution Bench, led by the CJI, is currently hearing various matters, including the political crisis in Maharashtra caused by the split in the Shiv Sena and the differences between the Delhi government and the Centre over control of services.
5. Burden of Proof in Civil Cases
The Supreme Court has stated that in a case where a plaintiff is seeking a declaration of title and possession of a property, the defendants cannot be dispossessed unless the plaintiff is able to prove they have a better title to the property. This is because a person in possession of a property is assumed to be the 'owner' and has the legal right to protect their possession against everyone except the rightful owner. Therefore, according to Section 101 of the Evidence Act, the plaintiff has the burden of proof to establish a title in the case. However, this rule may not always be applicable and Section 102 further states that if both parties fail to provide evidence, the suit must fail. The court further explained that the burden of proof shifts from the plaintiff to the defendant and vice versa, however this will only happen if the plaintiff is able to create a high degree of probability in their favor through appropriate evidence. The title must be proven and the defendant's weakness cannot automatically become the plaintiff's strength.
---
If you like our content and value the work that we are doing, please do consider contributing to our expenses.  CHOOSE THE USD EQUIVALENT AMOUNT you are comfortable with.
---
If you like this post - please share it with someone who will appreciate the information shared in this edition.
Today's ONLINE PAPER: Check out today's "The Drishtikone Daily" edition. - THE DRISHTIKONE DAILY
Comments